The End-to-End Payment & Invoicing Platform
Our clients create more profitable and loyal trading relationships on TreviPay Global B2B Payment Networks. When using TreviPay as a payment method, your business buyers can use trade credit to buy more, more often.
TreviPay Technology
B2B Payments
The branded payment method built specifically for B2B commerce with real-time authorizations across all sales channels and customer sizes.
Global Invoicing
Expand your reach with invoicing and receivable management available in 32 countries.
Trade Credit
Offer 30, 45, 60 or 90-day net terms to business buyers from Enterprises to SMBs with real-time onboarding and the highest business approval rates in the industry.
Managed Receivables
Digitize and automate your accounts receivable processes with no risk. Meet the demands of business buyers with purchase controls, decentralized and centralized credit lines, line-item detail and billing hierarchies. Robust reporting makes reconciliations a thing of the past.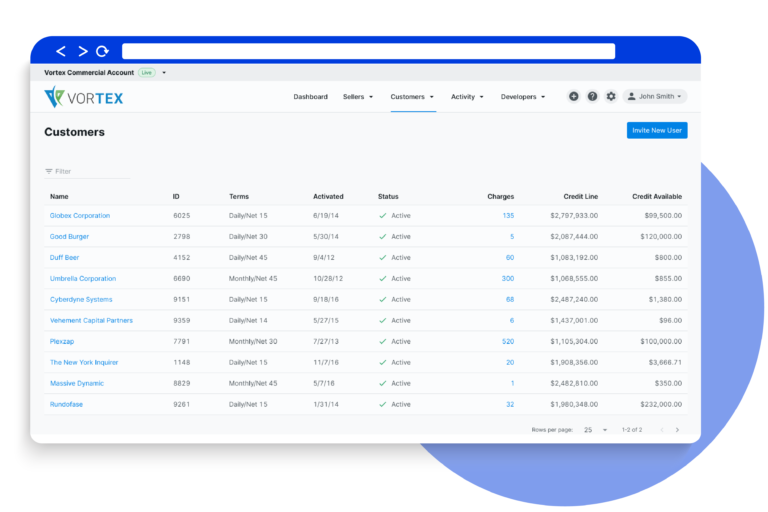 Fraud & Risk Management
Guardrails such as AML, KYC/KYB are in place to mitigate issues including bad debt risk, identity fraud and transactional fraud.
See how building your own payments and invoicing network can help accelerate your business goals.