Managed Receivables
Quickly Scale or Launch Trade Account Purchasing
---
Outsource manual and cumbersome A/R processes so you can reduce costs and focus resources on growing your business.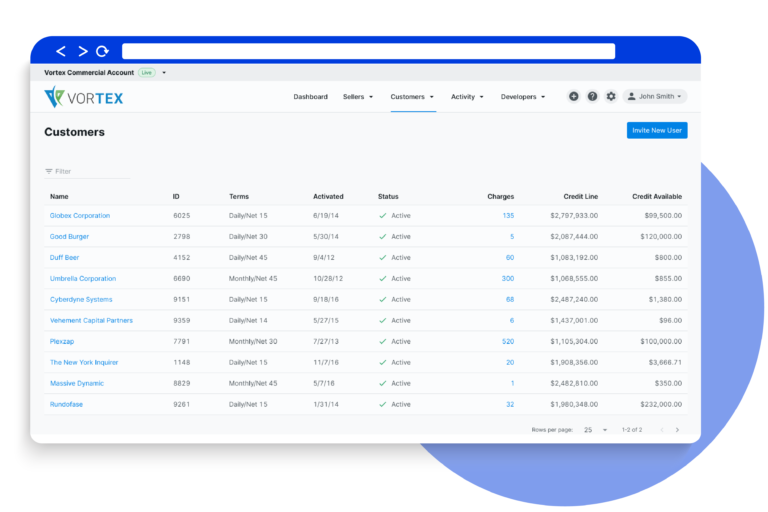 Credit Management
Outsource some or all of your Account Receivables with our end-to-end suite of technology and services.
Collections & Disputes
Eliminate collections and avoid late payments with our advanced technology backed by a dedicated team of TreviPay Collections experts.
Cash Application & Reconciliation
Support complex buyer hierarchies, parent/child billing and all payment types on a TreviPay payment and invoicing network.

Growth Partner
Continually grow spending on your TreviPay network with the support of a dedicated TreviPay Customer Success team.
Credit Management
Enjoy higher average order volumes and greater lifetime value of client relationships based on trade credit, without the overhead and risk of managing receivables.
Automated underwriting technology backed by human expertise ensures the highest approval rates

Automated trade credit line management

Self-service EIPP (Electronic Invoice Presentment & Payment) portals

White glove customer service for your clients' A/R processes that is in step with their brand values and user experience
Collections & Disputes
Guaranteed settlement for you, no matter when your clients pay. TreviPay takes on full responsibility for the risk and time-consuming payment and collections process.
Get paid on time, every time

Fully automated dunning process

Error-free invoices minimizes customer friction and disputes

Avoid automatic chargebacks associated with credit cards

Quick dispute resolution within the TreviPay portal
Cash Application & Reconciliation
Fast payment application ensures your buyers always have available credit for purchasing.
Buyers can choose to settle invoices by direct debit, ACH, EFT, wire or check

Same-day cash application backed by Machine Learning and OCR technology

Three-way invoice matching supports efficient A/P reconciliation for buyers
A Proven & Global Growth Partner
TreviPay has been supporting client growth for over 40 years and is the choice of premium brands around the globe.
Dedicated Customer Success specialists

Quarterly business reviews

Robust toolkits to launch and grow your network

Shared KPIs and growth goals
Resources for B2B Business Growth
Leverage the TreviPay suite of managed receivables technology and services to scale your business.