The Global B2B Payments & Invoicing Network
TreviPay orchestrates great commerce experiences for thousands of
business sellers and their buyers
Increase Sales
& Profitability
Trade is strengthened and the cost of doing business is drastically reduced for sellers and buyers on our closed-loop Private Network.
Disrupt Distribution Models & Expand Globally
Grow revenue with Direct-to-Customer distribution models to reach customers in more geographies – all without straining your finance or IT teams.
Automate Complex
Billing Needs
Implementing sophisticated invoice requirements, net terms and agreed spending controls mean streamlined purchasing for Accounts Receivable and Accounts Payable departments. 
ON-DEMAND WEBINAR:
Taking on the Digital Invoicing and Payments Revolution
Checkout the recording of our latest webinar: "Taking on the Digital Invoicing and Payments Revolution" with TreviPay CEO Brandon Spear, featuring Forrester Principal Analyst Jacob Morgan.
Grow Revenue with the TreviPay
Technology & Services Platform
With payment methods and collection options, you can optimize the order-to-cash process and financial performance of your business.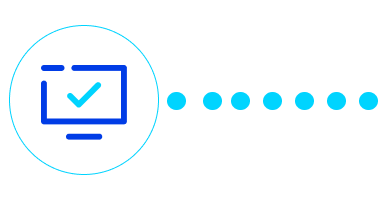 Buyer Qualification & Automated Onboarding
Omnichannel Purchasing & Invoicing at Point of Purchase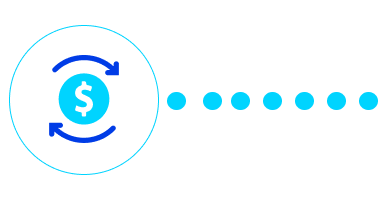 Guaranteed Seller Settlement in as Little
as 48 hours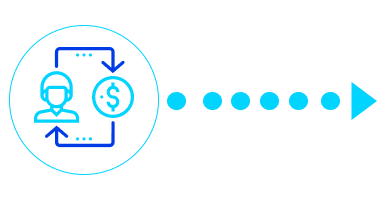 Buyer Payment Collected in Preferred Currency via Direct Debit, ACH or Check
Technology Features
Open APIs, eCommerce
& ERP Integrations
Digital Application with
Real-time Onboarding
AML, KYC &
Fraud Protection
Cash Application
& Reconciliation
Digital Invoice with
SKU-Level Details
Detailed Reporting
Available in User Portals
The Only Fully Managed Business Payments & Invoicing Network
Empowering trade networks for Enterprises to SMBs in 32 countries
Give your buyers the ability to purchase on invoice across all sales channels
​​​At TreviPay, We Believe Loyalty Begins at the Payment
​​​By understanding the diverse and unique requirements of B2B sellers, TreviPay's global B2B payments and invoicing network enables enterprises to provide payments choice and convenience, open new markets and automate accounts receivables.

With more than four decades of experience, TreviPay serves leaders looking to build loyalty while driving efficiency and embracing new digital channels, especially in industries with large distribution networks such as manufacturing, retail and transportation.
Why Choose TreviPay
The Most Trusted & Loved
Exceptional NPS Score of 55
Annual revenue retention of 134%
Average client tenure of 10+ years

Used by premium brands around the globe
The Most Experienced
Over 40 years of experience in payments and invoicing

Financial strength and scale with top global banking partners

PCI/DSS and ISO 27001 certified
The Most Scalable
Advanced features built on a multi-tenant AWS native platform

Pay-out and Pay-in capability in 32 countries
See how building your own payments and invoicing network can help accelerate your business goals.